Taken mid August when Glacier run off was high. They look blurry but the falls were sop powerful the spray/mist was out of this world & the roar of the water so loud you could barely here yourself think. Waters are quite murky as well with the run off!
Athabasca Falls in Jasper National Park, Alberta!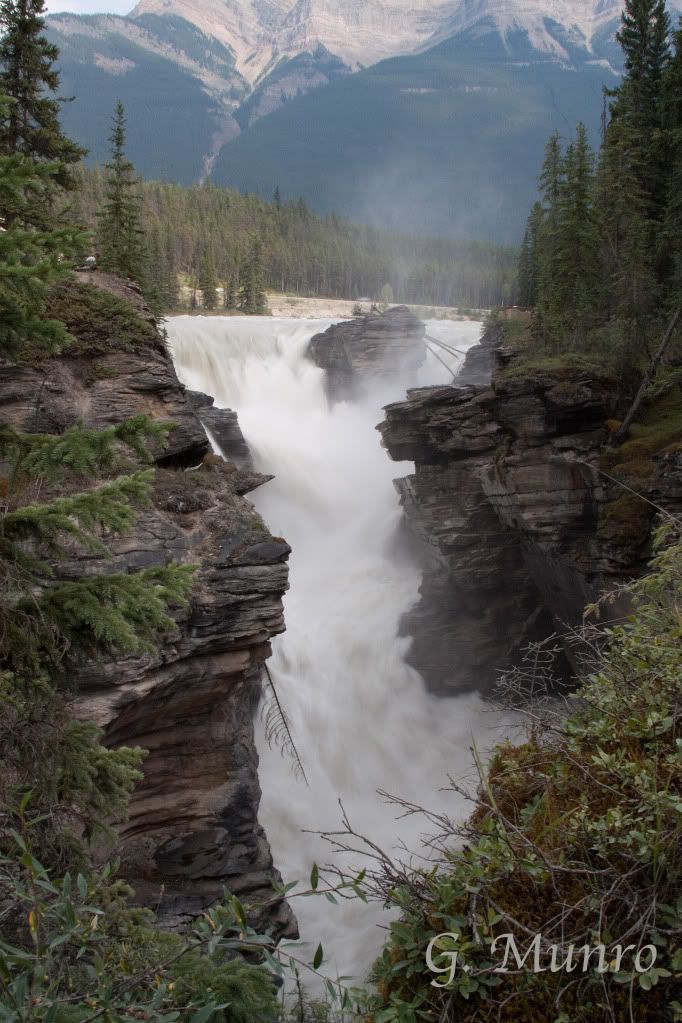 Zoomed in close from another angle. Very misty.