Raining pretty hard at this time...lake has doubled the surface area...was a dry hole there in the forground of this photo. A ranger came by and stopped for awhile to chat..he hunkered down under a tree to stay dry and told me that as soon as he saw my email he knew who I was...the Michigan Lady that buys a annual pass. SAid he tried to find a phone number for me but failing that he was watching for me. This hole. he said was a sink hole and worked like a drain hole, leting lake water into the aquafer below, so a berm was built to prevent lake water from getting into this hole until the lake is full..if the aquafer gets full enough it brings water up for the lake..he thinks it has been working well, eacept now the aquafer is so low water is not there to refill the lake.
As for the people with the kayaks and canoes...they were a group of people from USF, biologist and botanist that come quarterly to study the lake..before interrupting the Sandhill nest, they checked it out and found one egg that was cracked and not viable so they chased the hen away to end her incubating it before she got too thin..I did see how thin she was, myself.
He told me that a doe that is due to have her fawn soon comes to the park..she is different as she is piebald! brown, black and white patches all over her coat. Told me she would most likely be there just after 8am, when he unlocks the gate every am or just before he locks the gate at 8pm...so I plan to try to get there some ams to see if she comes by. I had a really nice visit with Ranger Eddy..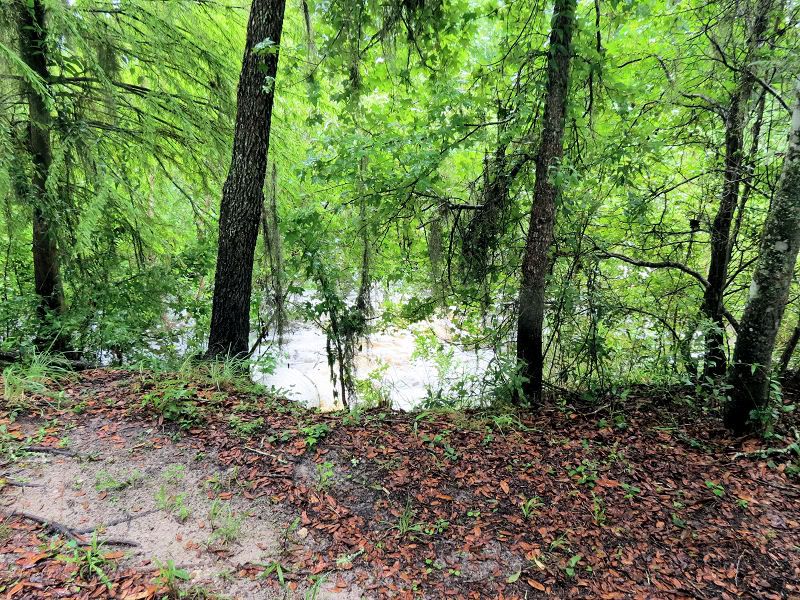 This is where most of the water gets into the lake..a culvert lets it flow from the prairie on the backside of the park...a Florida Prairie is a shallow bowl shaped area with willows and brush growing in it and periodically floods, this one from highway runoff from 3 highways in the area..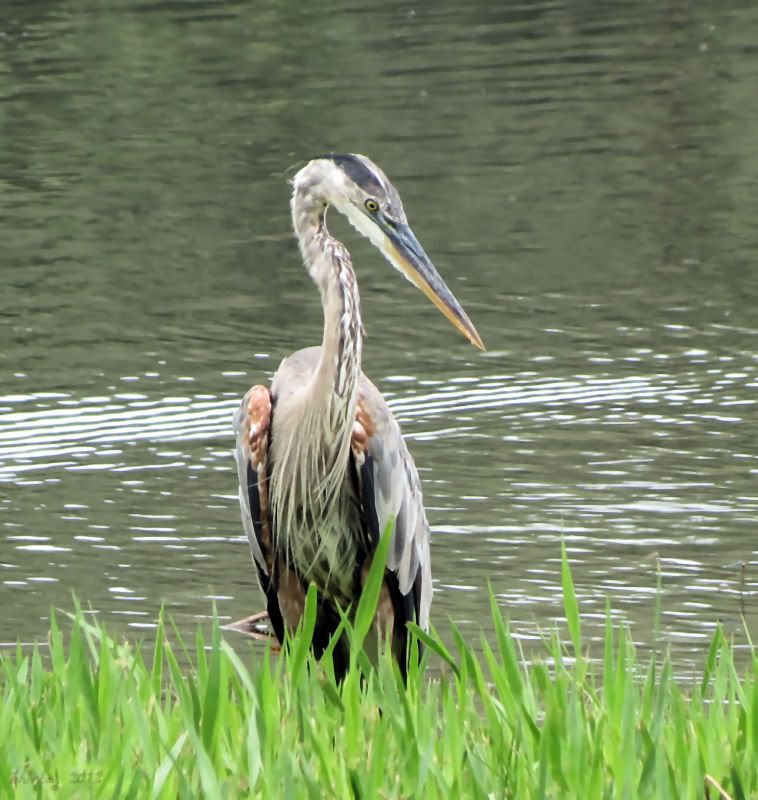 One soaked Great Blue heron that was sitting beside the road...hugs, Shirley