Hi Everyone




Well we haven't had this one before. Take a look around your garden - in your town square - nip into the museum. Dig into your archives...........

Cannot wait to see what you find.

Do discuss the photos.......make comments please.

Also when posting do tell us a little about the subject if possible.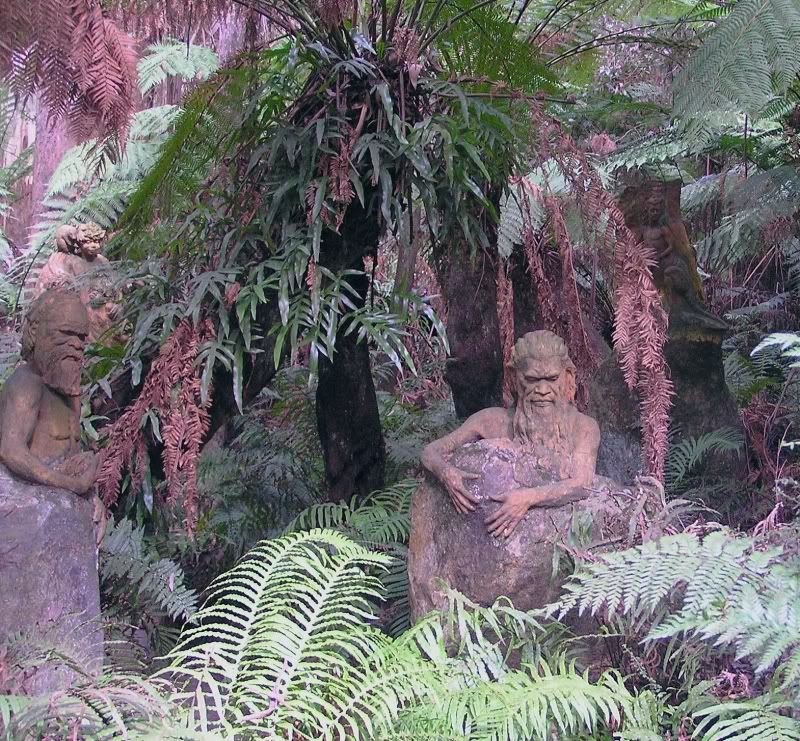 This photo shows some sculptures of aboriginal elders by William Ricketts. Taken in his garden which was bequeathed to the Parks and Gardens Victoria.

He was a famous sculptor who lived in the Dandenongs near where I live. For a large part of is life he lived with the aboriginals in the outback of Australia and many years in India. His property covers quite a few acres and there are hundreds of sculptures of the native people and animals scattered thoughtout the bush property.

In his 80s he returned to the Dandenongs but was very much a recluse and very eccentric......I was lucky enough to meet with him one day when wandering around his property. (he always left it open for the public) . He lived well into his 90s.


Sara