Please tell me your opinion of the following three images. Ha, they are all the same photo with different processing. What I was trying for was a slow shutter speed water image. I was hand holding at this time because I was in a very rocky area. My shudder speed was 1/30. The first two were RAW images. My camera takes one of each, a RAW and a JPEG at the same time. Makes for less room on the card, but I have just started experimenting and taking images in RAW so it suits me. The third image I transferred as a JPEG over to Fusion HDR.
I actually processed the second image first, and then was not happy with it. This first image has little processing to it. I done a crop to take out the offending tree. And I touched the contrast and vibrance adjustment in raw lightly. I did not use clarify at all.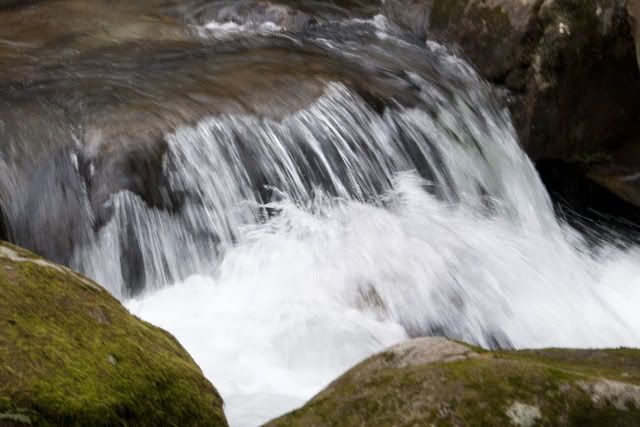 In the second image I was free with the controls. LOL Which included exposure, black, fill light, big time clarify, and vibrance. Don't know if I attacked the contrast or not.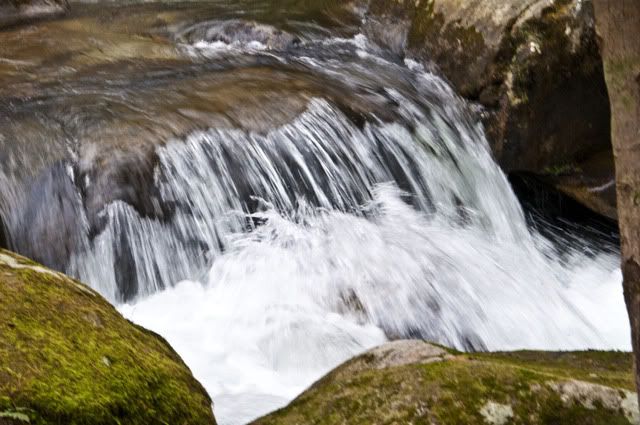 And lastly I processed it in HDR.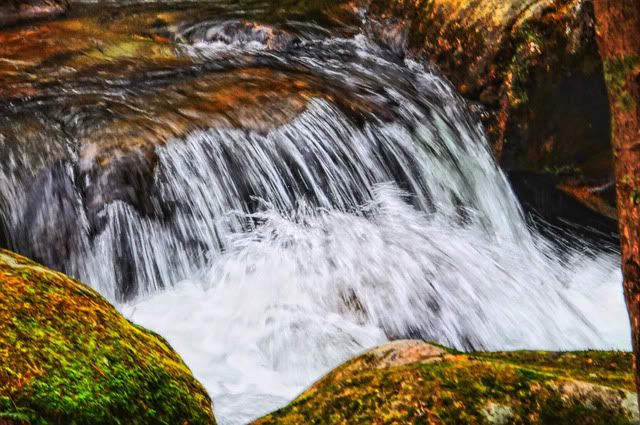 Which one do you like best? Do you think the second one is overdone on the clarity? The HDR is pretty but it doesn't look like what I took. LOL Does it seem to much to you too? Or does it just look like a fall pic to you?
Thanks as always for your wisdom!